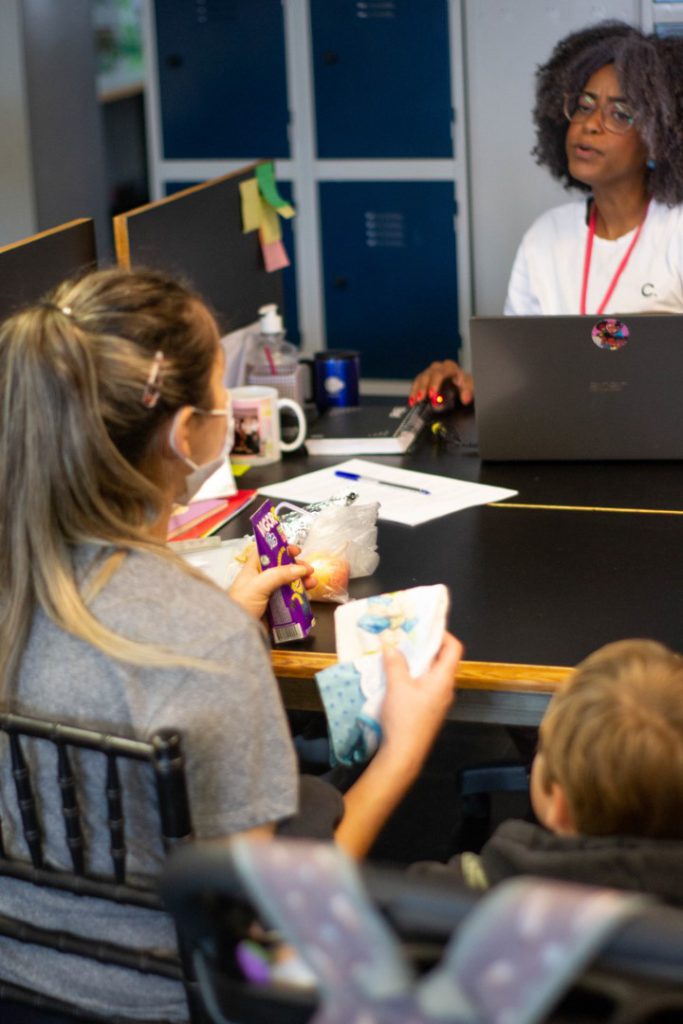 A PROJECT CARRIED OUT SINCE 2012
The PAF is held at our headquarters, in Santa Cecilia, and serves families of children who have a serious or chronic illness and who live in situations of social vulnerability.
To assist families in overcoming difficulties and building autonomy, we offer monthly multidisciplinary care in the areas of income, social work, education, nutrition, and psychology. The project also includes conversation circles; donations of food and medicine that the SUS does not provide.
FAMILIES
ASSISTED (MONTH)
*Numbers referring to 2021
of adults who did not work  started working throughout the year
of increase in household income even during a pandemic
of families that did not have income, received social benefits
of families with access to municipal health services
of guardians ended the year with active participation in their children's school
began having healthier eating habits
What do the families assisted say about the PAF
"The service is not always just for information. Here, I receive care and affection. It's the place I come to get things off my chest. With the professionals, we don't always talk about demands. Sometimes, I know I can count on their support just to understand me. When Thomas was born, I learned to be a bit like a doctor, nurse, physiotherapist, and nutritionist, but now I'm going back to being a mother because I know my son is not just a diagnostic, and I want him to be happy."
"I arrived very fragile, and today I can deal better with life's difficulties. We learned a lot, especially about my rights and duties and the rights of my daughter. The financial situation improved with the support and benefits. The relationship with my husband changed a lot, and he understood better both mine and my daughter's diagnosis. Today I can talk more, expose what I feel. I take better care of myself."
"They welcomed me, I received love, and I could rescue myself as a woman, as a professional, and I overcame my fears. Today, I have financial and emotional autonomy. I have a job, more quality of life, and security to deal with whatever lies ahead."