The Networked Citizenship Project came into existence in 2022!
The Networked Citizenship Project came into existence in 2022!
From the combination and the experience accumulated in the PAF (Family Action Plan), Networked Education, and Early Childhood projects, the Networked Citizenship Project was created. It assists families who have children and youth and are in social vulnerability.
We offer assistance in the areas of education, the guarantee of rights, productive inclusion, child development, and emotional and nutritional health, aiming for these families to achieve greater autonomy, and quality of life. The project also offers conversation circles, tutoring and psychological care for children.
For families, the service is provided once a month. And for children included in psychology and/or school reinforcement (pedagogy), this service is provided weekly.
Networked Citizenship takes place today at the northern hub of Institute C, in the neighborhood of Freguesia do Ó, but the plan is to replicate it in other parts of the city of São Paulo, close to communities and in the long term, in cities surrounding the capital.
Families can be referred to the project by the social assistance network, civil society, and community organizations, or they can register directly through the link below.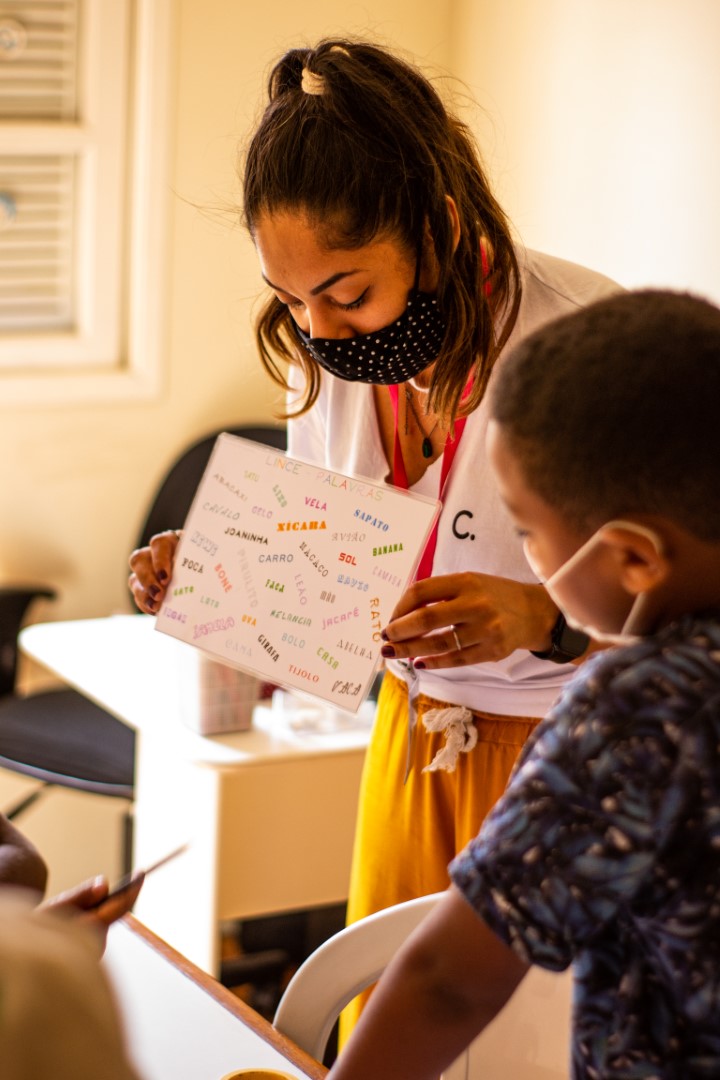 Base: Education on Network 2021
of the mothers assisted stated that after their participation in the project, their self-esteem was elevated through the psychological care received.
of the students assisted improved their self-esteem after participating in the project.
of parents and guardians assessed that through the guidance received, they feel safer to educate and guide their children, improve their family bond, and notice their behavioral difference at home.
of children and youth changed their relationship with learning after attending the project.
"Brenda loves the girls here, At the school meeting, the teacher asked what we were doing to promote so many changes in Brenda. I told her about IC and she loved it, and praised a lot of my daughter's changes. The best part was that not only was she was assisted, but I found people who listened to me, advised me, and helped me when I was very distressed. Even when it wasn't my day, they always welcomed me. We are very grateful."